The appearance of damaged blocks has been updated to look more realistic.
Previously, one of many images were chosen to be overlain on the block depending on it's health. The new method uses a single image where the health of the block and the health of the surrounding blocks determine the transparency of the damaged appearance on the blocks (using trilinear interpolation).
Here are the before & after pictures:
Before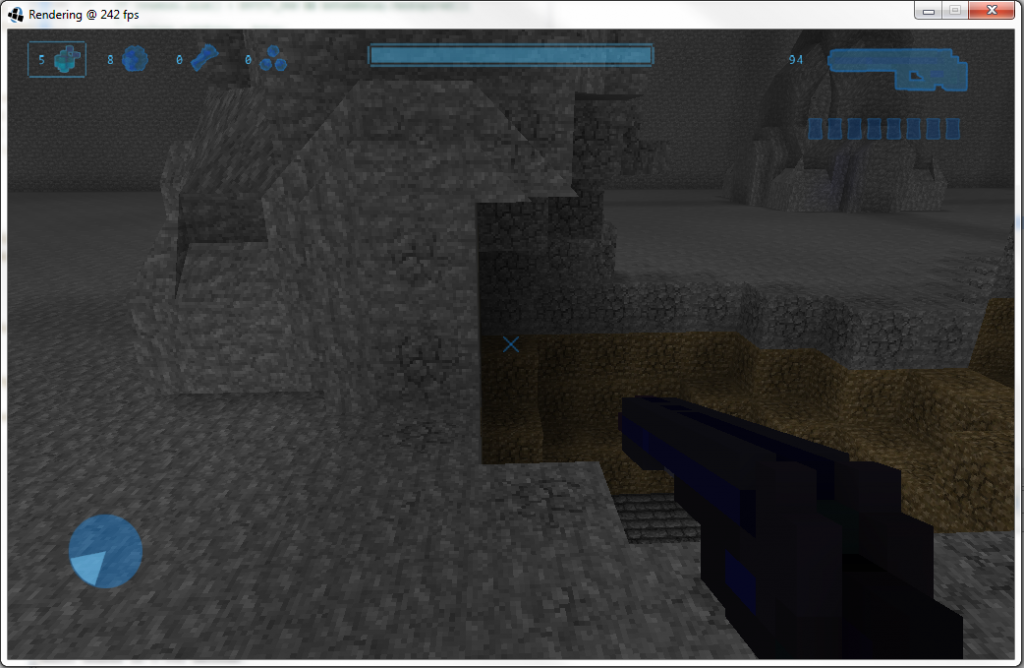 After
An improvement for sure!